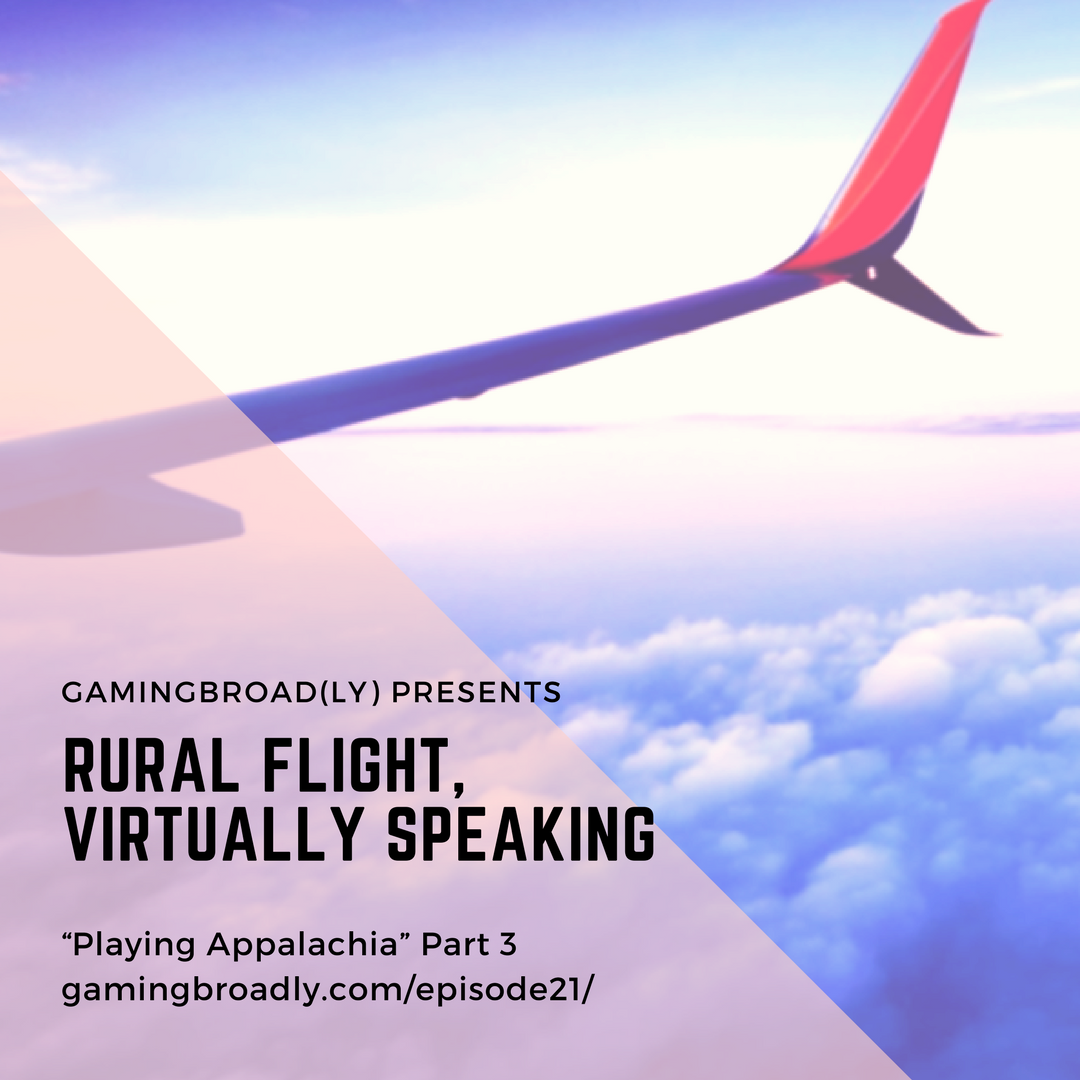 Meredith Wilson is participating in rural flight, virtually speaking. As young people from Appalachia increasingly move out of the region, Meredith Wilson has done something strange: moved to rural Virginia to make virtual reality video games. 
Meredith Wilson is a public health epidemiologist turned video game developer who was a participant in Oculus Launchpad 2017. Wilson used to do public health research at Virginia Tech's Biocomplexity Institute, designing mobile games about diseases that were literally going viral, and appears to have been permanently infected with the game development bug. She's the founder and lead game designer for Bedhouse Games, a small independent video game studio based out of rural Virginia that is currently developing a GearVR science fiction flight simulation-esque video game.
While not originally from the Appalachian region, Wilson's work, as well as the way she works, has been impacted by her experience living there. From the types of characters she designs, to how she thinks about the relationship between ethics and education, and even her opinion on eating rabbit, Appalachia has clearly had an impact on this tenderfoot transplant.
This episode is part three of "Playing Appalachia", a series of conversations with Appalachian and Appalachian adjacent gamers and game makers. To start at the beginning, check out Ep. 18: What Games Are Getting Right About Appalachia with Dr. Elizabeth Catte. You can also take a listen to our conversation with Cardboard Computer about Kentucky Route Zero, their game set in rural Kentucky, to learn more about the relationship between magical realism and Appalachia.
Stuff We Mentioned...
VR.5
Games for Change Summit
Kiya 
Epidemiology 
Virus Tracker 
Microsoft Flight Simulator 
Descent 
Star Wars: TIE Fighter 
Alien (film)
Battle of Blair Mountain
"Unite the Right" rally in Charlottesville, VA 
The "Harvey Weinsteins of Science" 
@darbianSRL (a Super Mario speedrunner)
JD (The Broad)
Website: GamingBroadly.com
Twitter: @JayDeeCepticon
Instagram: @JayDeeCepticon
Meredith Wilson (The Cast)
Website: BedhouseGames.com
Twitter: @papermantis
Gaming Broad(cast) is the official podcast of GamingBroadly.com. Thank you to everyone who has liked, subscribed, and commented about Gaming Broad(cast) on Apple Podcasts! You can also follow this podcast on Spotify, Podbean, Stitcher, Google Music, or subscribe directly using our RSS feed. Want some gamey goodness in your email inbox? Sign up for some occasional(ly) playful newsletter updates. Thanks to Ben Cohn for the music for this episode!